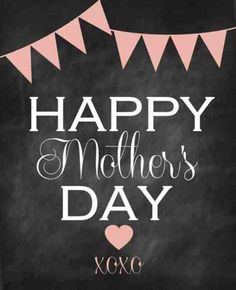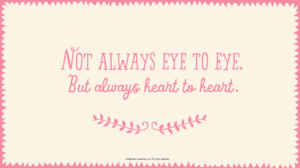 Happy Mother's Day everyone, lets take this day to relish and go back in time think about the joys of being a kid, those childhood days when you would return home from school or even better the summer vacation times when you would travel to your grandma's house.My best childhood memories are those where I took a ride with my mom and dad and my siblings on a train.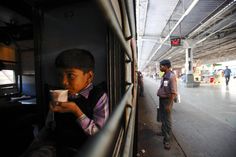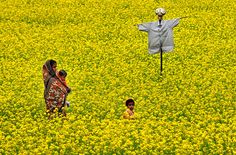 Do you remember how much fun those train rides used to be, with all the cousins eating out at stations where the train stopped.I enjoyed my childhood in those humbled sleeper coaches which gave a perfect view of the scenic landscape and the fresh air from the mustard fields flooding with yellow flowers.my favourite part used to be when the train would go over the bridge, the rambling of the wheels against the metal bridge and the eco was spectacular not to forget the immense blue river flowing underneath.The entire fam.ly sitting together in the same coach chit-chatting about humdrum events and snacking on masala peanuts or puffed rice our mom would prepare at home.Those days were so good, humble and modest , not so much luxury but so much love and togetherness.Indian Railways is the best mode of transport suggested to anyone who wants to see the real India and the culture and warmth the country stands for.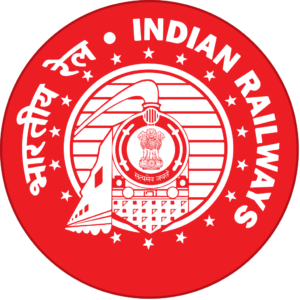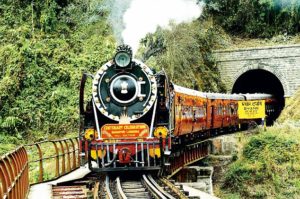 The best part about taking a rail ride in India is the opportunity of eating at every stop and lucky us every place is famous for something or the other-be it the iconic chole puri or pakodas or Nagpur ke santre or Mathura ke pede.My favourite comfort food from the railway stations would be chatpatay chana masala,aloo tikki chaat,aloo subzi with puri, veg sandwich,kachori and kulhad wali chai. Can't believe even thinking about it is making me drool.Thanks to education and globalisation we all got drawn away from those simpler times of home food from grandmas kitchen or the daily mom's food we would eat all the time.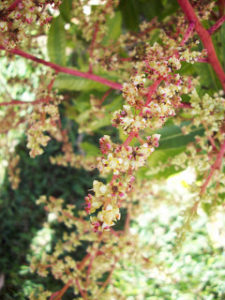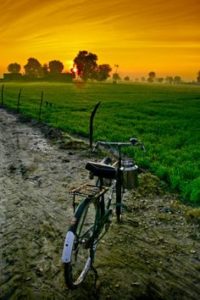 Don't we crave for that food ? why do you think we miss it so much? Is it just because of the taste ? or is  it the memories it instils in us? or you think its because of the love the food is prepared with.Did you know that food cooked in a bad mood does taste bad and the happiness and love with with food is offered makes it more tasty.Have you ever wondered why the food is so incredibly tasty during festivals-Navratri,Diwali,Puja? You're thinking right the ambience and love with which the food is prepared gives it that taste.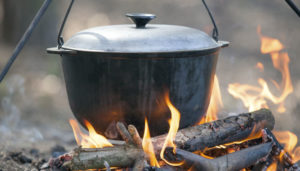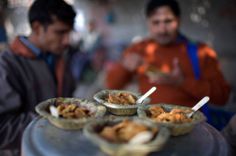 The best part about being a kid was the feeling of being free like a bird, no stress or worries ever affect a kid.The only work at hand for a kid is play and kids are very good at it and think its very easy also, hence the term 'child's play'.Sitting under a tree enjoying the little piece of roti with aloo and pickle used to be such a perfect dining experience, the fresh breeze was the AC, the tree branches and leaves the shade and rustic ambience and the small wooden log a perfect spot for both eating and playing.Plucking fruits from the trees inside someone else's garden and collecting the marigold blossoms during spring were popular sources of entertainment.Running around in the sun with brothers and sisters was so much fun, we never wore any sunscreen lotions.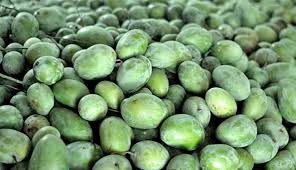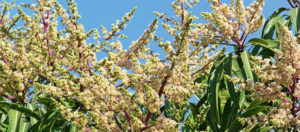 Ofcourse our moms would scrub us with the besan upton on Sundays and we would scream and cry when she would scrub it.Summer brought with it the musky sweet fragrance of  Mango flowers and how tasty used to be those unripe Mango Fruits.
If some one were to ask me what I miss everyday I would say that would be my moms home food and my the vacation spot at my grandmas.Its tough to find home styled fresh and natural food outside in a big city of Bangalore which is spurned with multi-nationals and is a haven for food startups.You can have all possible cuisines from over the world but what you miss the most – Indian Food is just not there.Ready bowl started with the vision to recreate the same modest time of mom style home cooked food prepared with ingredients procured from the village fields directly.Freshly ground spices the way your mom always made, your mom never added any color,preservative to the food to make it look attractive neither do we.Its simple naturally appealing to the eye and satisfying to the soul.We are hoping that while you eat our food you do get a chance to relive those long lost memories of simpler but happier times in the comfort of your home.
Happy Mother's Day again !
ReadyBowl Team