Hi all, this is the first post on the blog.As the vision of Readybowl iterates serving fresh natural Indian Food we are going to dive deep into Why we <3 Indian Food? What are the health benefits of Indian food?What so special about the spices we use in preparing our signature dishes?What is the secret ingredient ?(Kungfu Panda Fans-do you know the secret??) , lets get started …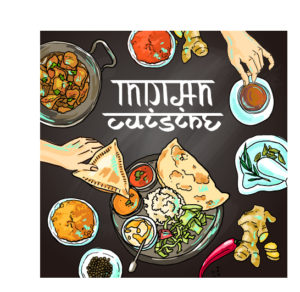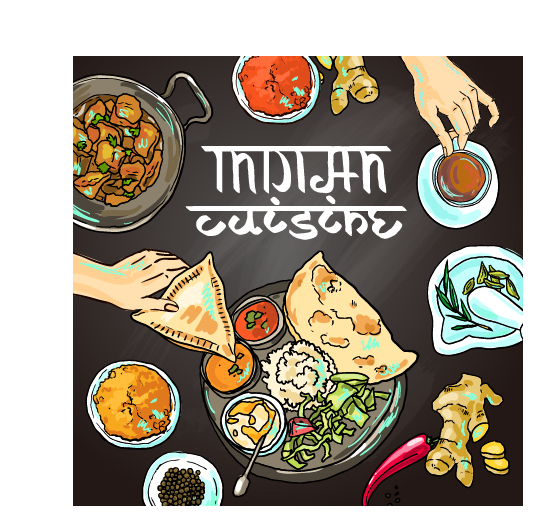 We can eat any kind of food : Chinese,Italian,Mexican,American,Mediterranean,European,Persian,French you name it but we never feel fulfilled or full. Have you ever thought why?
Have you paid attention to the flavours in international cuisine vs indian cuisine?
Have you ever noticed the spice palette and the variation across regions?
Where you able to correlate the patterns and cookie styles to the geography the food came for?
To answer all these burning questions lets start off with the way our Indian bodies are tuned.Curry,Roti and Rice are the staple diet in our main meals and Chai or Coffee is our beverage of choice.We love our sweets as much as the spicy food, and there are lot of varieties and preparation methods.Each adds a exquisite unique  non-overlapping flavour.Such rich taste is ingrained in our body since we grew our first set of teeth and had lentil soup followed by tasting every possible spice.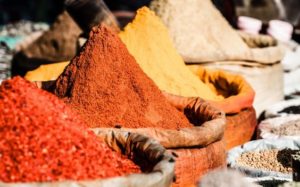 Most cuisines offer a maximum of 2 flavours and as we are tuned to a higher no of flavours we either find the food bland or distasteful.Most of our meals are wholesome, roti and rice provide both proteins and energy in form of carbohydrates and enough roughage.The lentils , curries are high in vitamins, anti-oxidants and made with spices that help the digestive system and help in wholesome development.The salads we take are rich in iron, potassium and minerals so we never fall deficient and need supplements.The lemon, tamarind and citrus fruits served after food provide us enough vitamin C to absorb calcium and keep our skin fresh and glowing.The magnesium from the banana keeps us happy even during low times and keeps the hormones under balance.Coconut  in both desiccated and milk form  and the curry leaves  added in a lot of chutney podis and poriyals provide hydration and great hair and texture.We Indians consume a lot of ghee and butter which makes their bones and muscles strong.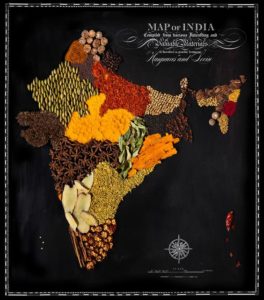 So in a nutshell one can say that Indian food is packed with a lot of taste,energy and love ; nothing can ever come so close to our hearts no matter where we go when it comes to the topic of food.Food is not just for eating its in our blood, its our culture : Perhaps it wouldn't be wrong to say "Food is Religion"
International cusines also use a large collection of spices but they offer a very different taste than ours-example thyme adds a woody earthy flavour , jalapeños and paprika add the hotness where in India Bay leaf adds the earthy flavour and Guntur or Andhra chilli is the hotness factor.The link below shows a comparison of the variation of spices across countries.
https://www.exploratorium.edu/cooking/seasoning/map/spicemap.html
There is a lot more to talk about but for the sake of brevity I am going to conclude this one right now.
Enjoy the real Indian food taste order on ReadyBowl
No matter you eat Mexican, Italian, Chinese, Continental as Indian we like to eat Indian food because we are Indian's